Category:

Sustainable Fish Farming

Address:

Sori Bay, Karungu Migori County, Kenya
A Fish Farm With A Difference
Bayrise is a company with strong local roots and global reach. Owned by Kenyans, for the world, our mission is to provide fresh and affordable fish from Lake Victoria for all Kenyans and beyond. We believe that with our deep-rooted knowledge of the local culture and market, we can help promote the local fisheries industry for the betterment of the entire nation.
Since its founding, Bayrise has always focused on being among the best fish farms in the country. We do this through careful management of our all processes, from feeding, grading, sampling, harvesting, sorting, handling, and transporting fish. As with any successful company, the seeds of prosperity are planted and nurtured by a professional team of staff.
At Bayrise, we have staff members with many years of hands-on experience in both installation, maintenance, and operation of fish farms. They oversee fish hatcheries, fish feeds, and water quality monitoring, among other crucial operational tasks. The operations manager works with several fish farmworkers drawn from the local community and all together, they oversee different facets of production.
Fingerlings
Our fingerlings are sourced from professionally managed hatcheries where fish eggs are fertilized in carefully monitored conditions. Tender and young, the fingerlings are then raised and transferred to our netted and monitored floating pens(cages) installed in the lake.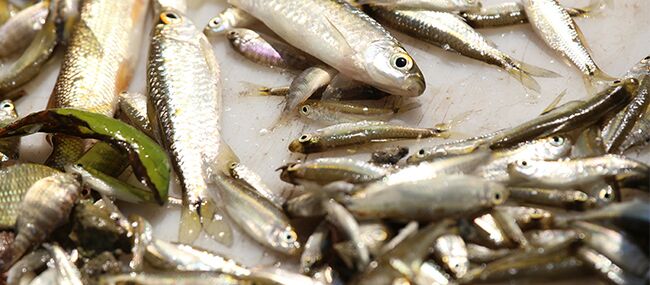 Floating Pens/Fish Cages
Bayrise through its network partners sources high-quality high-Density Polyethylene (HDP) floating pens of different sizes and shapes. These are then assembled, installed, moored, and anchored by our qualified staff. We also only use high-quality Nylon or PE fish nets produced by internationally advanced knitting technology with high intensity, safety, and long life.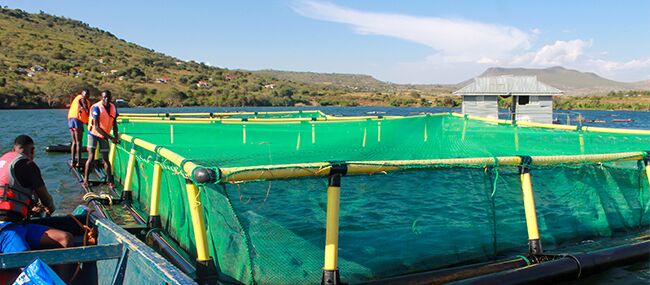 Fish Feeds
The type of food given to the fingerlings has a great influence on the overall taste of the fish that finally makes it to your dinner table. With the increasingly adverse effects of inorganic food, Bayrise only carries high-quality, vegetable-based fish feeds. Our feeds have no antibiotics, no additives, no poly phosphates, and no preservatives. Also, the floating feeds have been engineered to minimize wastage. This way, we do more, with less.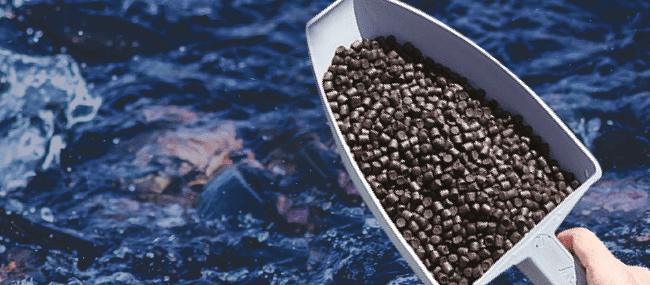 Water Quality
Water quality management is the other essential element of fish production. Even if the fish are farmed in the lake, a natural habitat, it is still vital for one to continuously monitor the quality of water given the increased level of pollution. We have invested in modern instruments to monitoring lake water to ensure that the fingerlings are living in a healthy environment. This helps in guaranteeing high-quality fish.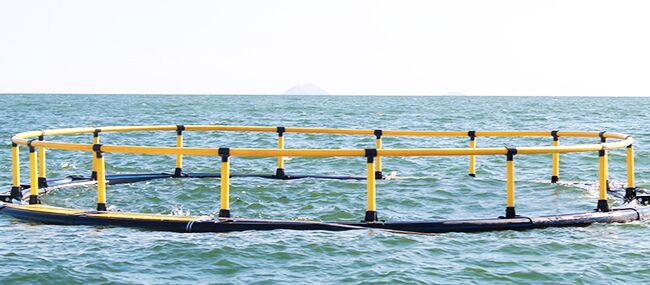 Insulated Containers
Food hygiene is one of the most critical aspects of our entire fish production value chain. We know any slip up in storage and transportation of fish may have far-reaching consequences. Bayrise has invested in advanced insulated containers that ensure your fish is uncontaminated and retains its freshness right from floating pens to your table. With these durable containers, we can deliver fish orders to various parts of the country, fresh and on time.